The establishment of KCA, is in response to the vision received from God by Rev. Anthony V. Velasco in June 2000, to establish a Christian School that will make a difference in Dasmariñas, Cavite and from the increasing clamor of the church congreration of about 8,000 adults and about 1, 500 Sunday Schoolers, aged 3-15 years old.
The parent- church attendees of this church believe that there is an urgent need for a school that will focus on academics with a strong biblical foundation.
KCA began in 2008 with an intense desire to see young lives molded into productive, self-confident citizens with a purpose for life and a foundation for the future, wherever God would lead them.
We believe that the unique blend of the highest academics, a controlled study environment, and caring staff will continue to give those who come to us a confidence that they are in good hands.
Vision
We envision globally competitive graduates with Godly wisdom, integrity, and a heart to serve others.
Mission
KCA is a basic college-preparatory school committed to the laying of firm Christian foundations toward the development of world-class graduates through educational programs that foster spiritual formation, academic excellence, and social commitment in a disciplined but enjoyable and caring environment.
Educational Philosophy
Kerusso Christian Academy upholds that "The fear of the Lord is the beginning of wisdom". Its primary aim is to train its students the Biblical way of life. In KCA, students come to school to learn how to LIVE and to aim EXCELLENCE.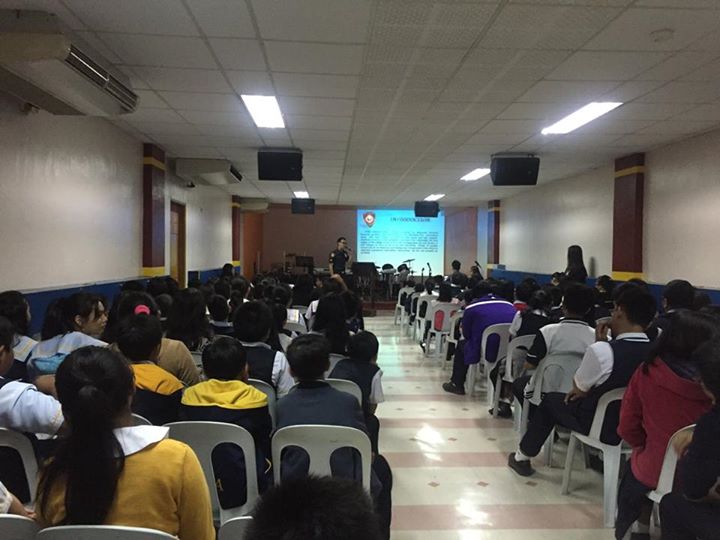 Bible based and modified individualized instruction

Academic excellence

Holistic learning

Values formation and character building (emphasizing the 60 character traits of Jesus Christ)

Computer-enhanced learning
Special learning facilities (equipped with multimedia classrooms)

Socialized tuition fee (learning while helping others)

18 students/classroom

Special programs like theatre arts and swimming lessons

Special sports program held at the orchard and country club
Special applied music class and recital (voice, piano, violin, drums) with free usage of musical instruments

Robotics class from Pre-Elem-High school

AutoCad (applied with innovative facilities)
Bring every pupil to the saving knowledge of the Lord Jesus Christ.
Develop Biblical perspective in the lives of the students and to help the discover God's calling and vocation.
Train every students to hone every God-given skill, talent, and gift he/she has.
Help every pupil achieve excellence both in academics and character.
Produce graduates who will wholeheartedly love God, humbly live with his fellowmen, and sacrificially serve his country.